In Screed Heating Installation
In Screed heating is for use in floors which require the element to be installed before the screed is applied. The element is openly installed onto the slab structure before the screed is applied. This can be done for floors which require vinyl, glue type carpet or CEMCRETE surface. This is commonly used in hospitals, animal clinics, retile farms, nursery and chicken farms etc.
In screed heating has a disadvantage in its heating process as it takes considerably more time to heat up. This is however balanced by the cooling down period. It can be turned off hours before and still maintain heat for a substantial period.
In-screed heating is ideal for new bathrooms and most bathroom renovations. It's also often used below travertine, stone and porcelain where the existing floor needs to be screeded anyway.
Advantages of in-screed heating include:
• Very low risk of damage by tiler
• Suitable for most floor coverings, but mostly tiles & stone
• Digital thermostat control
• Suitable for bathrooms & living areas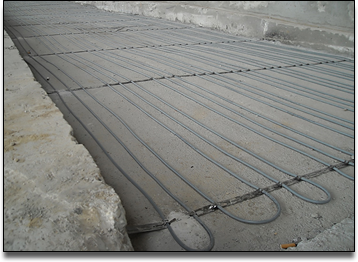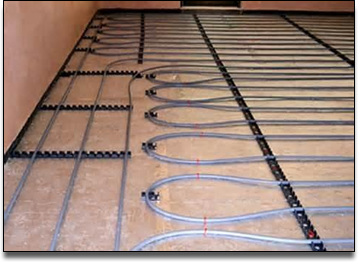 ECONOMICAL: Our under laminate heating system is effective within 30 minutes of switch-on. You can heat the area that you need, when you need it. To give you an idea of the economy of our underfloor heating system, a ULS300 (140 x 200cm) underlaminate heater uses less power than three 100 watt light bulbs.
SAFE: Our under laminate heaters are safety tested and are completely waterproof. It is encased in a tough "earth shield" which withstands heavy traffic and eliminates the risk of electric shock.
UNOBSTRUSIVE: Discreetly hidden from view, this wafer-thin heater lies hidden between the laminate and underlay. There are no visible elements or radiators. No summertime storage problems.
TECHNOLOGY: The components used within the installation have the benefit of over 30 years of European technology for applications that demand high flexibility, continuous operation at high temperatures and long working life.
GUARANTEE: A 5 year factory-backed warranty is provided. Warranty forms are issued with each heater.

Professional Underfloor Heating Specialists